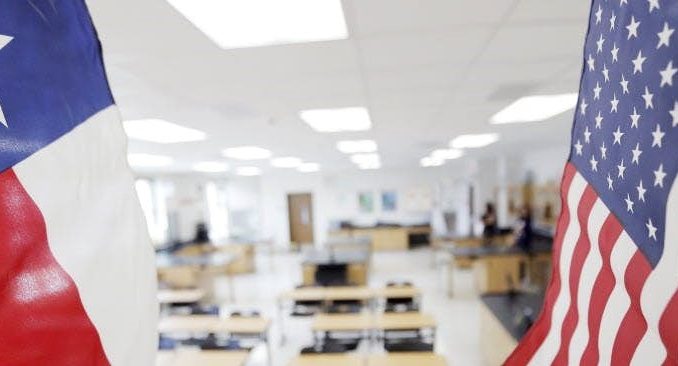 by David Knight
Public school finance is Texas' most persistent policy challenge. State legislators were tasked with overhauling the system last year, when a state Supreme Court judge ruled that while the funding structure meets minimum constitutional requirements, the system is antiquated, inefficient and in need of "transformational, top-to-bottom reforms."
Although the Legislature failed to pass school finance reform during the last legislative session, state lawmakers established the Texas Commission on Public School Finance to study the state's school finance system and offer recommendations for reform. The commission's recommendations will be stronger if it draws some lessons from recent court decisions in nearby states and bases its recommendations on sound educational research.
Let's start with the research: A group of recent studies shows that increases in school funding, especially when targeted to high-poverty districts, dramatically improve students' test scores, high school graduation rates and lifetime earnings. It's not clear yet whether the commission will recommend increasing funding or making the system more equitable.
There is also a great deal of research that has been conducted on school finance in Texas. The Center for Education Research and Policy Studies, where I work, publishes policy briefs that translate education research for non-academic audiences and offer research-based recommendations for policymakers and practitioners.
In our first brief, we recommend a set of sensible reforms that could be part of a fundamental redesign of the state's school finance system. In Texas, high-poverty districts actually receive slightly less funding than wealthier districts. We recommend increasing the funding weights for low-income students and students classified as English language learners, updating the state's cost of education index and increasing the overall funding rate.
In our latest policy brief, we focus on an often-overlooked aspect of the school finance system that contributes to inequity between rich and poor districts in Texas. The state is one of the few in the country that determines school district funding levels based on attendance rates, rather than using actual enrollment. Districts with a 92 percent attendance rate, such as Edgewood ISD, receive only 92 percent of the funding that the state formula generates. Our research shows that school districts exert only moderate influence over their attendance rates and that student background accounts for a far larger share of variation in student attendance. In other words, the state's use of attendance-based funding disproportionately — and unfairly — reduces funding for high-poverty districts. We recommend the state switch to enrollment-based funding or provide exceptions for high-poverty school districts (the state already provides exceptions to the roughly 50 districts that serve more than 5 percent migrant students).
The commission might also draw some lessons from two recent school finance court decisions. In June, the state supreme court in Kansas ruled that the school finance system was unconstitutional due to inadequate funding. Earlier this month, a lower court judge ruled that New Mexico's school finance system did not provide enough funding to support competitive teacher salaries or reasonable class sizes. On average, Texas allocates $10,119 per student in combined state and local funding, compared to $13,298 in Kansas and $11,647 in New Mexico. None of the three states has a particularly equitable funding system, but research shows school funding is least equitable in Texas.
The recent court decisions in Kansas and New Mexico may spur momentum for Texas lawmakers to pass school finance reform. And those reforms are more likely to be effective if they are based on rigorous educational research.
David Knight is an associate director and assistant professor, Center for Education Research and Policy Studies, University of Texas at El Paso.