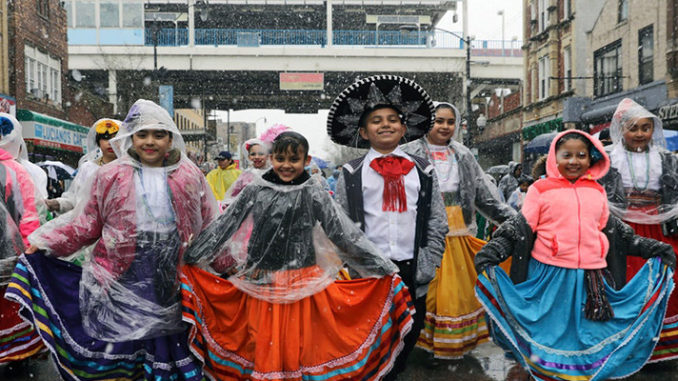 Two of the president's oft-cited problems have been solutions to each other throughout American history.
by Emily Badger and Quoctrung Bui
President Trump has turned repeatedly throughout his tenure and his re-election campaign to two targets: immigrants whom he has described as "invading" the country, and American cities he has called out of control.
Through his language, the two are linked. His foils are depicted as violent and infested, and in some deep sense at odds with American values.
But to the extent that each presents real policy challenges — how to integrate foreigners, what to do about struggling places — cities and immigrants are intertwined. The president's two oft-cited problems have historically been solutions to each other.
"There's this symbiotic relationship that immigrants need cities in order to acclimate to a new society, and cities need new immigrants," said Jacob Vigdor, a professor of public policy at the University of Washington.
One implication of this is that immigration can help address the problems of urban crime and decay that the president has lamented in cities like Chicago and Baltimore. Put another way, the president's immigration policies — rooted in the belief that America has run out of room for even legal migrants — threatens the cycle of how cities rejuvenate themselves.
The last 40 years offer a vivid example of how this symbiosis has worked in America. A.K. Sandoval-Strausz, a historian, recounts the period in a book out in November, "Barrio America," that argues that Hispanic immigration during this era helped save many American cities.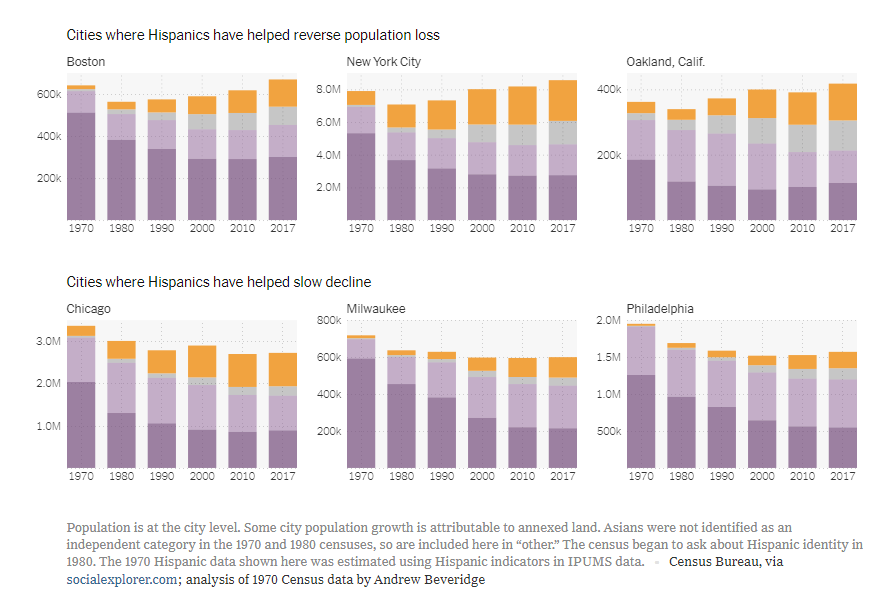 The accelerating arrival of Hispanic immigrants in the 1970s came at a fortunate moment for many American cities. White flight had taken hold. The Great Migration of African-Americans out of the South was winding down.