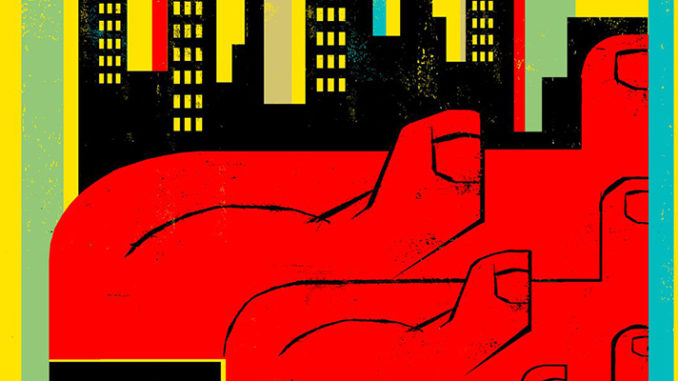 After whites fled and before the 'creative class' moved in, immigrants kept urban neighborhoods alive.
by A. K. Sandoval-Strausz
Chicago's South Lawndale was just like countless other neighborhoods that bottomed out during the urban crisis of the mid-20th century. Settled after the fire of 1871 and built up in the early 1900s, it had prospered as an industrial district offering steady factory work and affordable housing to immigrants from Germany, Poland and Bohemia. But by the 1960s, its white residents were leaving en masse, moving to the suburbs for newer housing and to avoid sharing the neighborhood with black families who were moving in. The writer Stuart Dybek remembered South Lawndale in those years as a place where people "walked past block-length gutted factories [and] . . . half-boarded storefronts of groceries that had shut down when they were kids, dusty cans still stacked on the shelves."
But some locals saw a solution to the neighborhood's decline. Among them was Richard Dolejs, a real estate agent and community leader. Instead of moving out, he recalls, "we said: 'Well, what about the Mexican community? We should apply to that group and try to bring 'em in.' " In the early '60s, he persuaded lenders to write mortgages for the newcomers and hired Spanish-speaking staff to help them with the paperwork. This was not just altruism: Dolejs's neighbors wanted to sell or rent their houses to somebody, and since a nearby barrio was being destroyed in the name of "urban renewal," Hispanic Chicagoans needed somewhere new to live.
They found it.
Depopulation, job loss, fiscal distress and soaring crime in America's cities were among the nation's most intractable problems from the 1950s to the early 1990s. When that crisis abated, many experts credited the recovery largely to the "creative class," urban professionals and other people with money. But it owed more to Latino immigrant families who had begun to revitalize inner-city neighborhoods decades earlier, laying essential foundations for the well-heeled to return. As Latin American migrants are today demonized and scapegoated, their indispensable role in solving one of the greatest crises of the 20th century shouldn't be overlooked.
Like South Lawndale, many other city neighborhoods deteriorated steadily during the urban crisis. Dallas's Oak Cliff area had thrived starting in the 1940s thanks to military spending on a nearby aircraft and missile factory. The prospect of racial integration, however, led a few whites to launch racist attacks and many more to flee to homogeneous neighborhoods in north Dallas or the suburbs. Oak Cliff's Mexican American population grew beginning in the late 1950s and 1960s, when Dallas officials ran new highways through another area, disrupting the city's main barrio and displacing its residents; they were joined by Mexican immigrants beginning in the 1970s.
Latino migrants saved neighborhoods like these from the abandonment and decay that afflicted so much of urban America. While virtually every other demographic group in most cities shrunk, Latin American newcomers replenished neighborhoods. In 1960, my research in census data found that South Lawndale and Oak Cliff were each about 1 to 2 percent Hispanic; four decades later, 91 percent of South Lawndale's 81,000 residents and 76 percent of Oak Cliff's 116,000 denizens were Latinos. They were a community lifeline at a time when many landlords, unable to sell or rent their properties but still responsible for mortgages and taxes, hired "torches" to burn them down so they could collect insurance money. Between 1950 and 1980, the North Lawndale neighborhood lost a shocking 10,000 housing units, nearly a third of its previous total. But in adjacent South Lawndale, the number of dwellings held steady as Mexican Americans and Mexican immigrants became homeowners.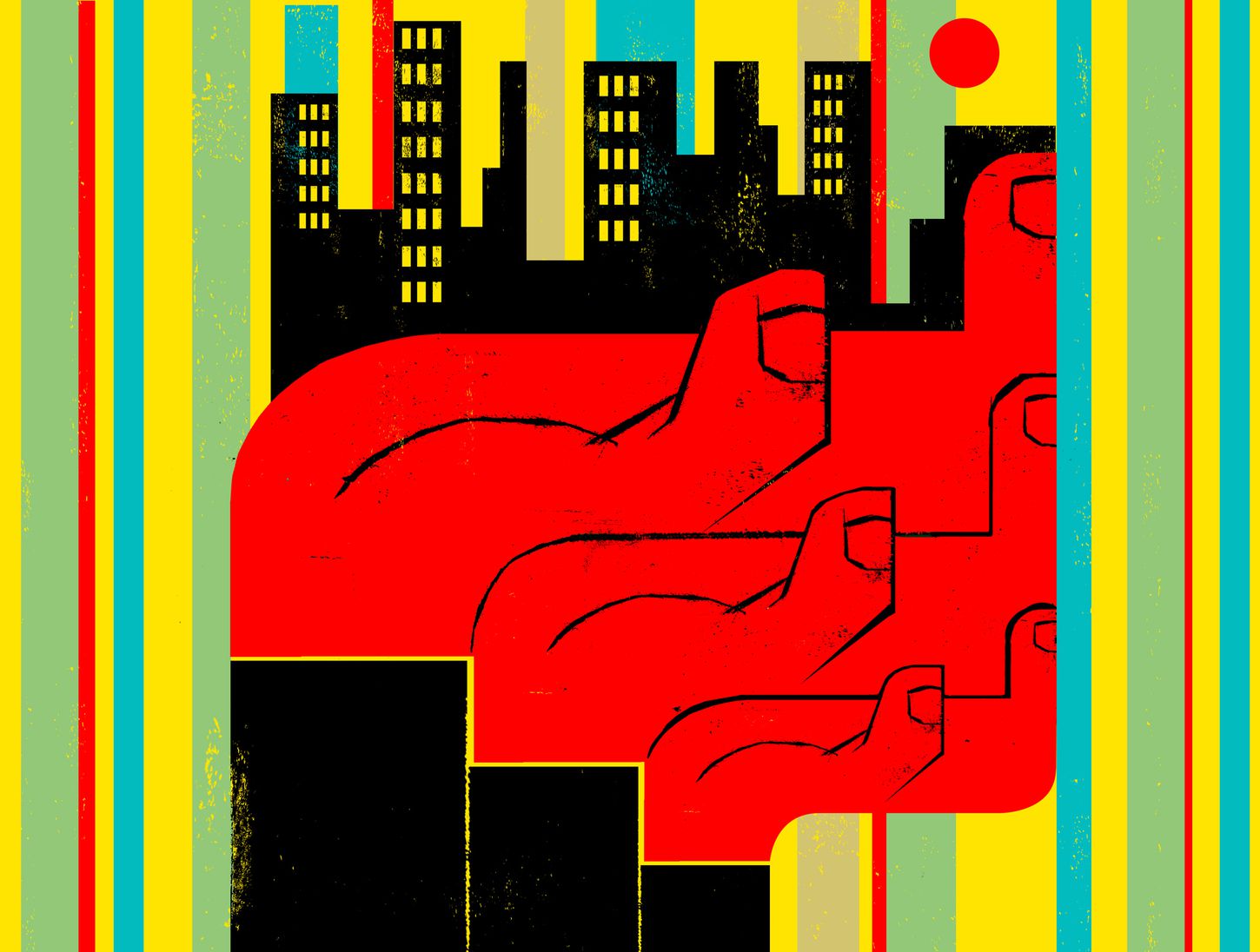 This was a nationwide phenomenon. New York City lost 820,000 residents between 1950 and 1980, and it would have shrunk more if not for gains of over 1 million new Latinos after 1980. Boston lost 238,000 residents in those decades but gained 100,000 new Latinos since 1980. Cities like Milwaukee and Philadelphia also depended on arriving Latinos — about 85,000 in Milwaukee and 160,000 in Philadelphia — to help stabilize their populations. The clearest example was Chicago, which shed more than 600,000 residents between 1950 and 1980. Nearly 370,000 new Hispanic residents after 1980 saved the Windy City, which is now 29 percent Latino, from losing population as quickly as urban-crisis bellwethers like Detroit and Cleveland.
Three decades of population decline in most urban areas nationwide gave way to a new era, beginning around 1980, when more than two-thirds of the 25 biggest cities gained residents. Much of this increase owed to Latinos. In most big cities, Hispanic populations expanded in the 1970s and reached peak growth rates by the 1990s; meanwhile, the non-Hispanic white populations shrank continuously, with the predominantly white "creative class" stabilizing this demographic only in the past 20 years. As a result, of those 25 biggest cities, 12 have populations that are more than one-quarter Hispanic, including eight that are more than one-third Hispanic and two, San Antonio and El Paso, that are majority Latino. By the same token, research on more than 3,000 U.S. counties and 150 big cities has demonstrated that Latinos were the largest immigrant group contributing to economic growth, as an influx of immigrants generated jobs and propelled revitalization through the housing sector.