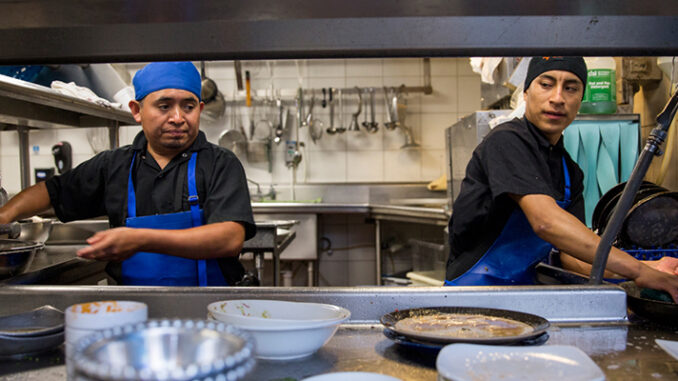 by Alex Gonzalez
It is unfortunate that we have to wait till tomorrow to know the details of Stimulus Package that Senate passed 96-0. But it appears that the Senate gave the discretion to House of Representative to write the bill, based on what the Senators agreed on. But this is creating some confusion since the House had already drafted a $2.4 trillions Aid Packaged, more spending but fundamentally with  the same provisions of the $2.2 trillion Senate bill. During the press conference this morning, Speaker Pelosi said they were drafting the Bill, and that for sure it will pass tomorrow.
The Senates agreed to:
$75k and under receive $1,200 checks; $500 per child. Payments decrease for those $75k-$99k
Expands unemployment eligibility/benefits (from 3 weeks in original GOP bill) to weeks to 4 months)
$500B for corporations
$350B to small biz
$150B to state govs
$100B for hospitals
The bill the House drafted also covers most of that. But what the Senate doesn't do is clarifying who qualifies to receive the $1200. In the House bill, it clarified that all "taxpayers" – a taxpayer is someone who filed taxes in 2018/19 using a Social Security number or Tax ID number – qualified. This was good news for millions of immigrants who use ITNs (Individual Taxpayer Identification Number) to file their taxes, along with their W2 forms. Now we don't know ? Will the new House bill used the same classification as they did in the bill they drafted early this week?
The fact is that if were making $80,000 or more a year, $1200 won't make any difference. But for people who make less than $50,000 or live paycheck to paycheck, being out work for three weeks it's a real blow. So how soon can low-income workers have to wait for the "checks"?
Similarly, before the final vote in the Senate, they spent one hour debating the expanded unemployment provisions adding $600 per week for 4 months. We still don't know who those already on unemployment will get their funds of how soon. "Gig workers," free lancers, self-employed are supposed to be covered, too. But what proofs do they need if they did not file taxes in 2018 and how soon these workers access these funds?
The small-business section offers loans to small businesses with under 500 employees. The $300 billion for the loans would be made available through lenders certified by the Small Business Administration, such as banks and credit unions, with the maximum loan capped at $10 million. The portion of the loan used by the small businesses to cover their payrolls could be forgiven if firms retain their employees through the end of June 30, 2020. Loans given to firms with tipped employees, such as bars and restaurants, could be forgiven if they are used to provide additional wages to their employees.
Many small businesses are Latino-owned whose labor pool are Latino immigrants, and some of these workers may not qualify for unemployment benefits. However, in the Small Businesses Provision, according Sen. Ben Cardin, under The small businesses loan provision, the employers will average their+ monthly payroll and multiply it by 2.5. This will provide employers with a full 2-months of payroll to keep your employees, and you can use the .5% to pay rent. The loan eventually turn into a grant if you keep employees to a pre-pandemic levels. This will be great aid for all those workers in small businesses who cannot qualify for unemployment.
"Latinos also strengthen the economy by creating jobs. Latino entrepreneurs produce more than $700 billion annually. And as Latinos in the U.S. have become wealthier, they increasingly contribute to the economy as consumers. They account for nearly 30% of America's growth in real income. With that comes purchasing power, and from 2010-17 real consumption by Latinos in the U.S. grew 72% faster than the rest of the population."
So what real effects this Aid Package will have on the Latino Business community? We have to wait till tomorrow to know all the details.
Updated: The WaPo just publish more detailed breakdown of those who qualify for the $1,200 coronavirus checks.
Alex Gonzalez is a political Analyst, Founder of Latino Public Policy Foundation (LPPF), and Political Director for Latinos Ready To Vote. Comments to vote@latinosreadytovote.com or @AlexGonzTXCA
.