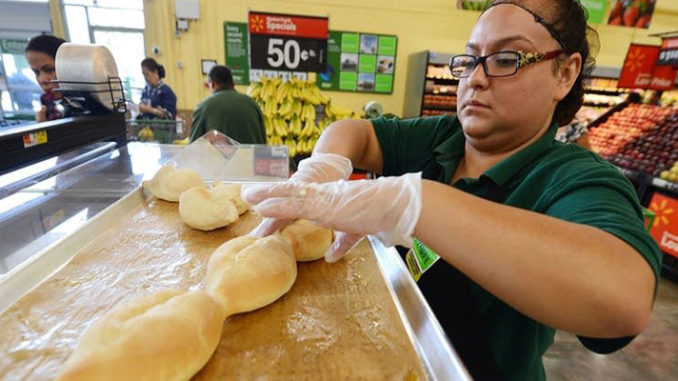 Trump's new suspension on immigration, which he "announced" on Twitter late last night, should be seen through this prism.
In light of the attack from the Invisible Enemy, as well as the need to protect the jobs of our GREAT American Citizens, I will be signing an Executive Order to temporarily suspend immigration into the United States!

— Donald J. Trump (@realDonaldTrump) April 21, 2020
The new suspension has two rationales, according to Trump and White House officials: To continue combating coronavirus, and to protect U.S. workers amid a crushing economic downturn.
It will do neither of those things in any meaningful sense — which means that it won't have the impact that Trump himself says it's designed to.
According to the New York Times, Trump will sign an executive order that temporarily bars "the provision of new green cards and work visas," which means the administration will "no longer approve any applications from foreigners to live and work in the United States for an undetermined period of time."
Administration officials said the order wouldn't make substantial changes to current U.S. policy. Even without an executive order, the administration has already all but ceased nearly every form of immigration. Most visa processing has been halted, meaning almost no one can apply for a visa to visit or move to the U.S. Visa interviews and citizenship ceremonies have been postponed and the refugee program paused.
Immigration analyst Sarah Pierce notes that a lot will turn on details, such as whether this suspension applies to foreign nationals already here and applying for green cards or trying to renew visas, or if it only applies to people outside the country who want to come here, which has effectively been halted already.
"If they want to make official what's already in place, it would make a flashy statement while having minimal impact," Pierce told me, adding that if they did apply it to people here as well, it could be a lot worse.
We'll see soon enough. But we can say right now that this isn't a solution to the current problems we face on coronavirus, because those problems are rooted in the spread that already took place here. We are starting to bend the curve through social distancing — which Trump long resisted, and which he then tried to undo prematurely before backing off.
Greg Sargent writes Washington Post's The Plum Line blog.   Follow Greg