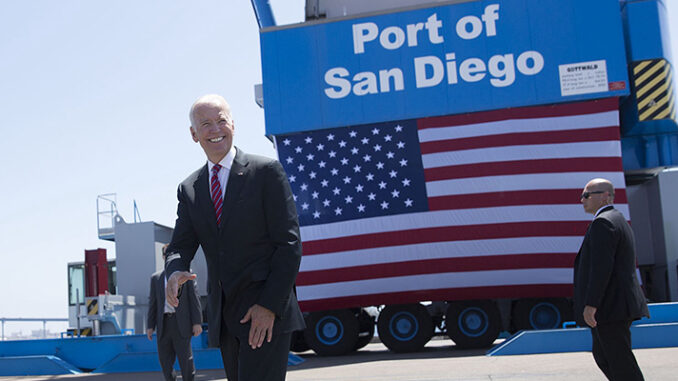 by Admin
A signature trade policy achievement of the Trump admin­istration is the renegotiated NAFTA, now called the USMCA. As a matter of domestic politics, the deal is done, and President Trump can tout it as a victory. In terms of policy, however, there are still some questions to answer. Two of the most important ones relate to the rules of origin for automobile production and the new rapid‐​response labor mechanism.
One of the great benefits of NAFTA was its integration of auto production in Canada, Mexico, and the United States. It eliminated tariffs on most autos and auto parts, which made production more efficient. This improved efficiency allowed North American production to be more competitive and led to lower prices for consumers.
The USMCA tries to change this situation by imposing stricter conditions in order to qualify for these zero tariffs. In particular, companies in this sector will now need to include a higher percentage of North American content in the finished product to meet the rules of origin and will also have to satisfy minimum wage requirements for a certain portion of their workforce. The Trump administration's goal seems to be to make it more difficult to trade freely and, as a result, to push companies to relocate production to the United States.
But those conditions are sketched out only vaguely in the USMCA itself, and the actual impact of the agreement is still unclear. Implementing regulations still need to be designed and put into place. The Trump administration is pushing hard to get this next step finished quickly, but it may take some time with the auto industry expressing concerns. A Biden administration would have to evaluate the state of the issue when it comes into office, but it may have an opportunity to apply the regulations in a more flexible manner in an effort to avoid undermining one of NAFTA's key economic achievements.
The other big USMCA implementation issue is the new labor enforcement mechanism. In response to demands from House Democrats, the Trump administration convinced Mexico to sign on to a completely new and untested rapid‐​response labor mechanism. This procedure may lead to a flood of labor rights cases brought against Mexican factories. How this mechanism will play out is unclear, but a Biden administration will be faced with decisions on how actively to enforce the new rules.
This is an excerpt from the CATO's Trade Policy under a Biden Administration: An Overview of the Issues and Some Practical Suggestions.