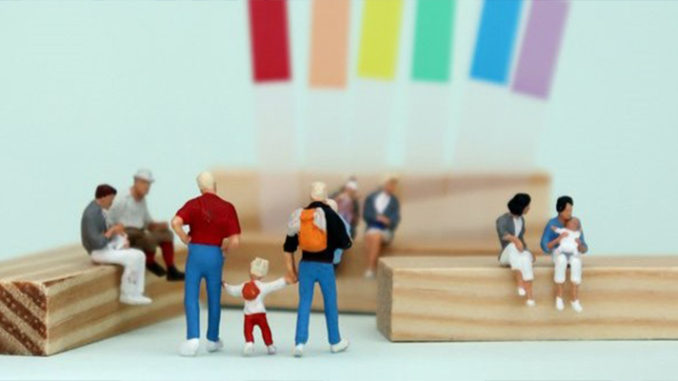 .
#HandsOffSNAP is among this month's most notable Twitter hashtags. Those using it are giving Republican lawmakers considerable flak for proposing a Farm Bill that would gut the country's premier anti-hunger program, the Supplemental Nutrition Assistance Program, or SNAP. This assault on SNAP is the latest in a series of attempts to scrap vital safety net programs that Americans use in times of need, including after-school meals for students, home-delivered meals for incapacitated recipients, and healthcare for seniors.
In light of the alarming resurgence of so-called "entitlement reform" it seems an odd time to have conversations about expanding the social safety net. But such a conversation is possible, at least in case of paid family leave—a traditionally Democrat-backed program that recently won a surprising endorsement from Marco Rubio and the First Daughter, Ivanka Trump. This rare move toward consensus about the value of paid family leave allows us to sidestep the usual debate about justification and, instead, delve into the weeds of program design. Although it remains unclear if either Marco Rubio or Ivanka Trump will be effective backers, it is important to begin considering what an effective federal paid family leave program should look like.
As part of the Millennial Public Policy Symposium: New Voices and Ideas on Care, Community, Technology, and Civic Engagement, Roselyn Miller and Alieza Durana, members of New America's Better Life Lab, along with Myacah Sampson, Millennial Fellow with New America's Family-Centered Social Policy program, led this very conversation. As Durana explained, despite the bipartisan support for paid family leave, lawmakers on both sides of the isle remain widely divided about the program's design. While the Democrats' FAMILY Act would create a social insurance fund that allows workers to pool money they can later accessible during the birth of a child or family illness, the Republican plan would allow new parents to borrow from Social Security after the birth of a child, while delaying their retirement.
Not only troublesome because it blunts the Social Security program as Durana explained, Rubio and the Republican's plan is particularly nefarious because of who it leaves out. Their plan would only allow parents to take time off for a new child, and would not cover those who need to take time off for other family-related issues including sickness. The proposal would also be an unfair burden for low-wage workers, and those who work physically demanding jobs and need to take time off and may be especially hurt by a delayed retirement. What's more, the panelists pointed out the proposal leaves little room for non-traditional families and could potentially exacerbate the gender wage gap.
The conversation between Durana, Miller, and Sampson also sheds light on a broader question of how well-intentioned policies run the risk of overlooked negative consequences. To this end, history can be instructive. The Family Medical Leave Act, for instance, allowed affluent white families to take unpaid time off, which further exacerbated inequality. To avoid replicating programs that leave communities out by design, or worse, cause undue harm, Durana suggested asking: "How would this policy affect marginalized communities? By gender? By Race? At the intersection of those two?"
Jenny Muñiz is a Public Policy Fellow for New America's Education Policy program.