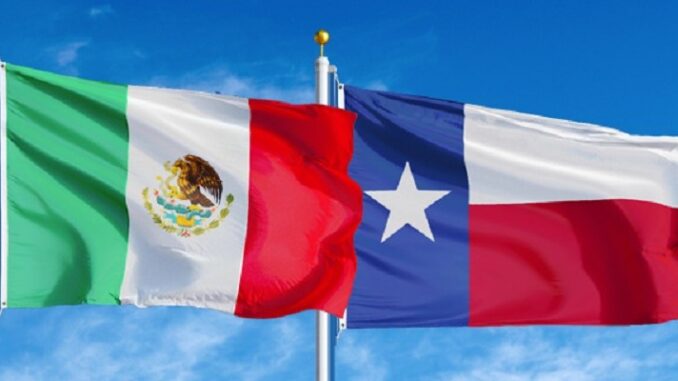 The border is a blessing for people on both sides. El Paso is an Ellis Island of the Southwest. Our response to immigration as a community in El Paso, one built on a foundation of compassion and responsibility, shows a different vision of what the border is and can be.
by Peter Svarzbein
Growing up in El Paso, my family often crossed the southern US border to our sister city of Juarez, Mexico. Crossing back and forth was a regular occurrence among the people in our community – and the familiarity with both sides of the border made me feel like I was a part of something bigger than just one country or city.
It instilled in me a respect for other people and led me to understand that the border is not a threat, but an opportunity and a blessing for people in both the US and Mexico.
But many Americans see the border differently, with outsiders often projecting their fantasies and nightmares onto our community without much thought given to our voices, our vision and our reality. Politicians have described the arrival of migrants as an "invasion," and stoked fears of violence, drug trafficking and crime.
In 2019, fronterizos (people of the border), El Pasoans and our brothers and sisters in Juarez were among the 23 people killed at a Walmart by a suspected gunman who wrote about a "Hispanic invasion" in a hateful online manifesto, according to police.
Unfortunately, government officials at both the state and federal levels have continued to fuel a broken immigration system and perpetuate damaging myths about the border and those who cross it. The Biden administration, by being slow to respond to the wave of migration, relied on local governments and organizations, many of which were overwhelmed by the need for shelter, transportation and other resources and could have used more direct federal support.
The administration has since cracked down on border crossings, making it more difficult for some migrants to make lawful asylum claims, while governors like Greg Abbott of Texas and Ron DeSantis of Florida cruelly transported human beings to faraway cities with no coordination with local municipalities or nonprofits.
And this past week, the House Oversight Committee held a hearing on the so-called border crisis, pushing a version of the border steeped in fear and fiction. Republican Chairman James Comer said that he wanted to hold hearings about a crisis "that has turned every town into a border town." But it's clear from this statement he doesn't understand what we know to be true – that our proud border communities show the best of what it means to be American.
The border is a blessing for people on both sides. That is true for the thousands who exercise their legal right to asylum, and it was and is true for thousands of El Pasoans like my parents who immigrated to the US and found a warm, welcoming and diverse city full of joy and quiet pride in letting people be who they are regardless of the color of their skin, the language (or languages) they speak or faith they may or may not practice. It's also true for those in El Paso, whether they're small business owners who benefit from customers from Juarez or those seeking more affordable medical services in Mexico.
And when we have a broken immigration system, our community is at the front doorstep of those seeking a better or safer life from the south – an Ellis Island of the Southwest. Our response to immigration as a community in El Paso, one built on a foundation of compassion and responsibility, shows a different vision of what the border is and can be.
What Comer – and others – should know is that El Paso and Juarez make up one of the largest binational communities in the world. With roughly 1.5 million people in Juarez and close to 900,000 in El Paso County, this cherished relationship informs so much of what it means to be from our city, where $82 billion worth of trade passed through our ports of entry in 2018, the most recent data available from the Texas Comptroller of Public Accounts.
Yes, some might think we're in the middle of nowhere. But we're at the center of North America, the crossroads of modern and ancient highways and trade routes. About 17% of all trade between the United States and Mexico occurs in this region, day after day.
Rich and poor cross both ways as does food, family, students, music, culture and business. We are named "El Paso Del Norte" ("the Pass of the North"), and our proximity to the border has always informed our culture and economy – past, present and future.
Opportunities, both economic and cultural, are something that our city council has prioritized. Economically, we have focused on opportunities for increased trade by supporting a public-private program, which uses city tax dollars to pay Customs and Border Patrol agents overtime to keep more lanes open during peak times on our bridges and ports of entry. Tens of thousands of pedestrians cross over our bridges each month, and our shops and stores are filled with people spending their dollars. This is true today and has been the case for decades.
Culturally, we understand and celebrate our unique binational identity. In 2018, El Paso re-started an electric streetcar service in uptown and downtown El Paso. Utilizing the same art-deco designed streetcars that used to travel between both cities until 1974, it brought back memories for many families on both sides of the border while helping to usher hundreds of millions of dollars of private sector investment, including several new hotels in downtown El Paso since the streetcar opened.
Our community is also a blessing when it comes to opportunity and education. Of the 24,000 students at the University of Texas El Paso, 84% are Hispanic and 48% of all graduates are first generation college students. Many of them are Mexican nationals who cross the border hours before sunrise to go to school. UT-El Paso is one of the leading Hispanic-serving universities in the United States, and it currently has the only bilingual creative writing MFA program in the world.
I hope the House Oversight Committee knows that over $725 billion dollars of trade flows between the United States and Mexico. I hope they know that El Paso has one of the highest populations of immigrants and first generation Americans in the US and yet we are consistently ranked one of the safest big cities in the United States.
In El Paso, we have had to learn to make things work, build ourselves up and celebrate ourselves. The desert builds familiarity, compassion and heart; we're one family, regardless of what side of the border we're from.
What El Paso and Juarez can do more than any other place in this world is show how we can live together. We have seen that through the success of the international streetcar line, through the ways our students, families, businesses and culture mix and interact every day. That is our destiny, our birthright and opportunity not just today, but every day moving forward, generation after generation. This is something few understand unless you have had the fortune of living here.
---
Peter Svarzbein, the son of immigrants and the grandson of a Holocaust survivor, is a visual artist, curator and former two-term El Paso city councilman. He is also chairman of Sister Cities International, a citizen diplomacy nonprofit in the United States.