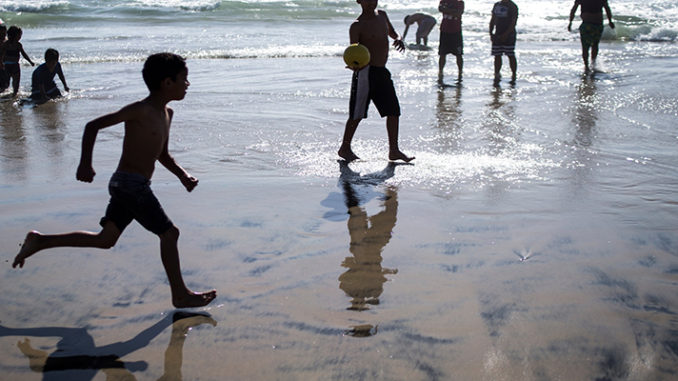 by Jean Guerrero, New York Times

The Trump administration's hard-line immigration policies, and rhetoric, are straining the daily cross-border existence of those in Cali-Baja.
When we think of southwestern borderlands, many Americans think of half-abandoned outposts or quaint small towns with lone desert highways. Others conjure a more menacing, cracked-earth landscape patrolled by cartels.
What's often missing from our national immigration narrative is the centrality of complex binational communities like Cali-Baja, home to the country's busiest port of entry and the San Diego-Tijuana metropolitan area. Every day here, about 145,000 people make the commute between the two sprawling cities and their outskirts.
As President Trump reshuffles the Department of Homeland Security to make it "tougher," shrinks the asylum process and shifts resources away from ports of entry toward more barren areas, the San Diego County-Tijuana community — and its multibillion dollar economy — is already bracing.
Countless local residents and officials, including San Diego's powerful Republican mayor, Kevin Faulconer, say the abrupt transfer of hundreds of officers from ports of entry has put the daily flow of bodies and goods through checkpoints in slow-motion, interrupting the region's cross-border economy. Wait times frequently exceed four or six hours.
"Having our borders open and fully functioning is not an option, but a necessity," Mayor Faulconer said in a statement, when asked about the extensive delays, which he tersely described as having a "negative impact." The San Diego Association of Governments — a state regional agency — recently estimated that about $7.2 billion in gross output and more than 62,000 jobs are lost annually because of border traffic. And stoppages have only gotten worse this spring with the manpower shortage, which has led to commercial lane closures.
As President Trump renews threats to close the border outright, customs brokers tell me their partners — in cross-border supply chains for aerospace, medical devices and agriculture — are "panicked." Eduardo Acosta, vice president of a major customs brokerage company, says businesses are facing late fees, contract cancellations and assembly line freezes."All that adds up," Mr. Acosta said. "Twenty percent of cargo being laid over every day." Another executive, Fidel Gutierrez Castro, C.E.O. of G-Global, agreed: "They have us all crazy, making contingency plans." Places like the El Paso-Ciudad Juárez area in Texas, while not as heavily transited as Southern California, are also reporting disruptions.
Ports of entry are at the center of hotly debated legal questions about asylum seekers — in the courts and in the media. Last month, nearly 11,000 asylum seekers legally entered the United States through them. About 53,000 families crossed illegally.
Those here on the ground know that part of the decade-high surge in illegal crossings is directly linked to the long backlogs at ports of entry. Many migrants who fear for their lives in Mexico, or who don't want to wait, cross illegally to avoid delays at the ports. (For asylum seekers, the wait time is weeks.) And with White House rhetoric painting a bleak picture of a lawless border, more armed militia groups have been heading here to detain these families at gunpoint, long before contacting the Border Patrol.
Although it may feel distant, Mr. Trump once touted the benefits of cross-border life. One of his planned projects, feted a decade ago, would have depended on it. The Trump Ocean Resort Baja Mexico was never built, but in 2007 it was publicized at lavish San Diego parties.About 250 mostly American investors, who were in the market for vacation condos in Tijuana at the time, found themselves hooked.
A California couple I interviewed a couple of years ago, who bought in on the project, remember being partially persuaded by a Trump Organization promo: "One of the things I most love about the project is the fact that it's in Baja, Mexico," Mr. Trump said, with a confident squint. "And Baja is one of the really hot places." They were intent on "creating northern Baja as the new Cabo" in Ivanka Trump's words. She explicitly trumpeted the area's "proximity to San Diego" and attended a promotional party for it at the L'Auberge hotel.
When the housing market crashed, the vision of a Trump resort in Tijuana vanished. The Trumps settled under confidential terms. (The couple, among the litigants who sued for fraud, found satisfaction in destroying one of the Trump piñatas now widely sold along the border.)
These days, the binational realities of borderlands are rarely acknowledged by this White House's rhetoric. But it's an interdependence I grew up with.
My father, a Mexican immigrant with a green card, would often drive us from San Diego to Tijuana to camp on the coast. I remember family weddings with mariachis, lobster by the seaside in Rosarito, freshly made tortillas so soft they melted in my mouth. I remember getting older and sneaking into Tijuana to party at the bars on Avenida Revolución. (I remember my mother telling me Mexico could be dangerous; my father leading me to believe I was not as much Mexican-American as I was the dash in between.)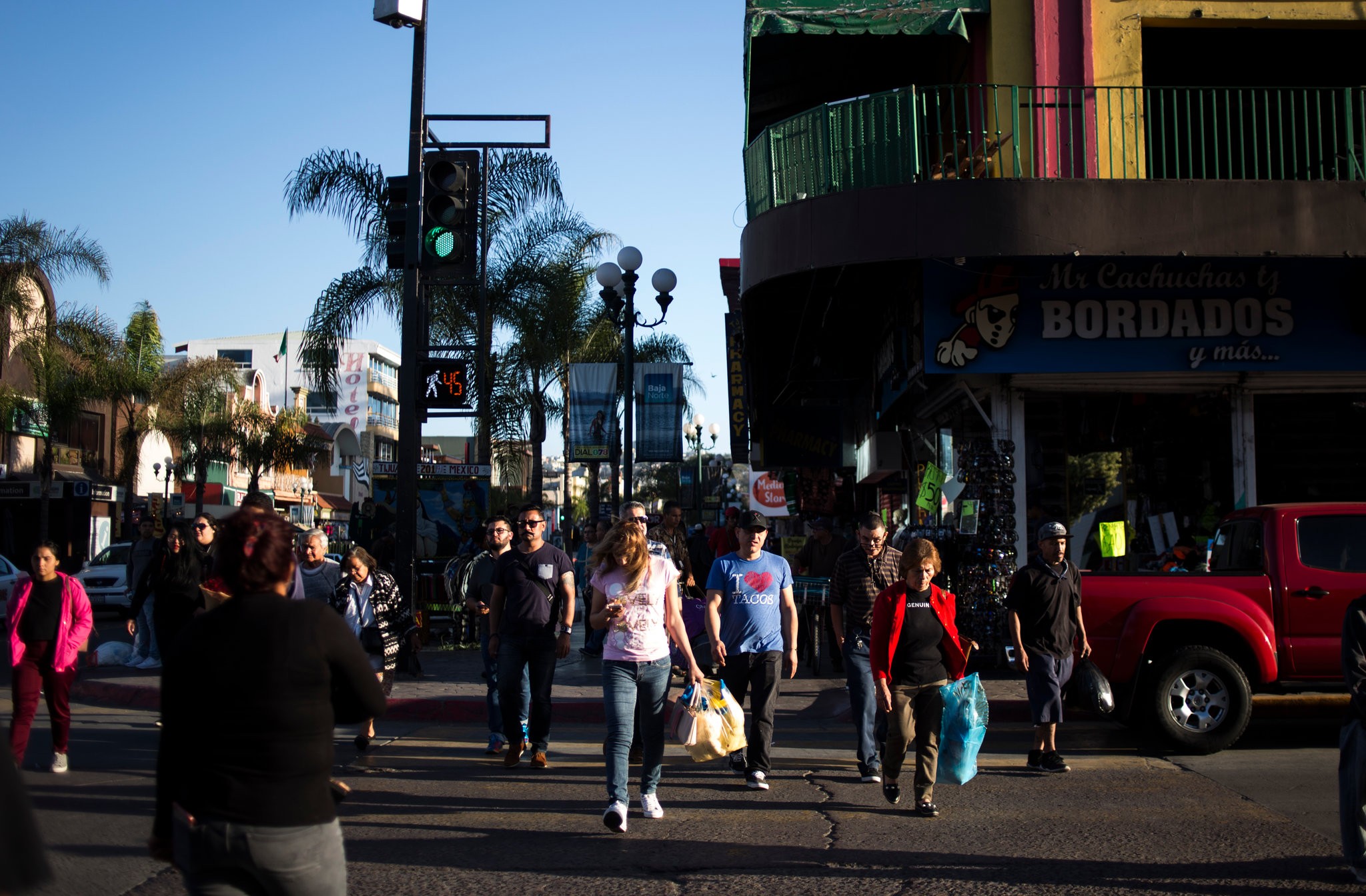 One recent night, I drove to Tijuana for what was supposed to be a quick errand. My car broke down. It was late, my phone was about to die and I didn't have a charger. The city was seeing record violence as beefed-up border security ironically meant American-bound drugs were getting stuck in Tijuana, fueling crime and addiction.
I waved down a passing police officer, who tried and failed to jump-start my car. I called my father, hoping he'd be in Tijuana — he lives on both sides of the border. Alas, he was in San Diego, and from the sound of his voice, he had clearly been drinking, a habit of his. As I tried to hang up, he insisted I text him my location, so he could send a cross-border tow truck. Instead, to my horror, he showed up on his motorcycle, wobbly. But handy as ever, he tinkered and fixed my engine within minutes.
It's one of the more darkly amusing, if still dangerous, stories I have of my devil-may-care father. But when he's bingeing he can, like many heavy drinkers, make himself very sick: I try not to think about what would happen if a more permanent set of crossing restrictions prevents me from reaching him during one of his low periods.
There are thousands who have more all-encompassing duties across the border, like a source of mine, based in San Diego County, who has a cousin on dialysis in Tijuana whom she looks after. Health care, child-care and groceries are all mutual markets in these parts.
"It's just very precarious wondering what's going to happen," says Keith Kleinstiver, an American citizen who lives with his husband in Tijuana and works in San Diego. A schoolteacher, he has taken to keeping an "emergency suitcase" in his car in case "it" happens and he gets stuck on the California side.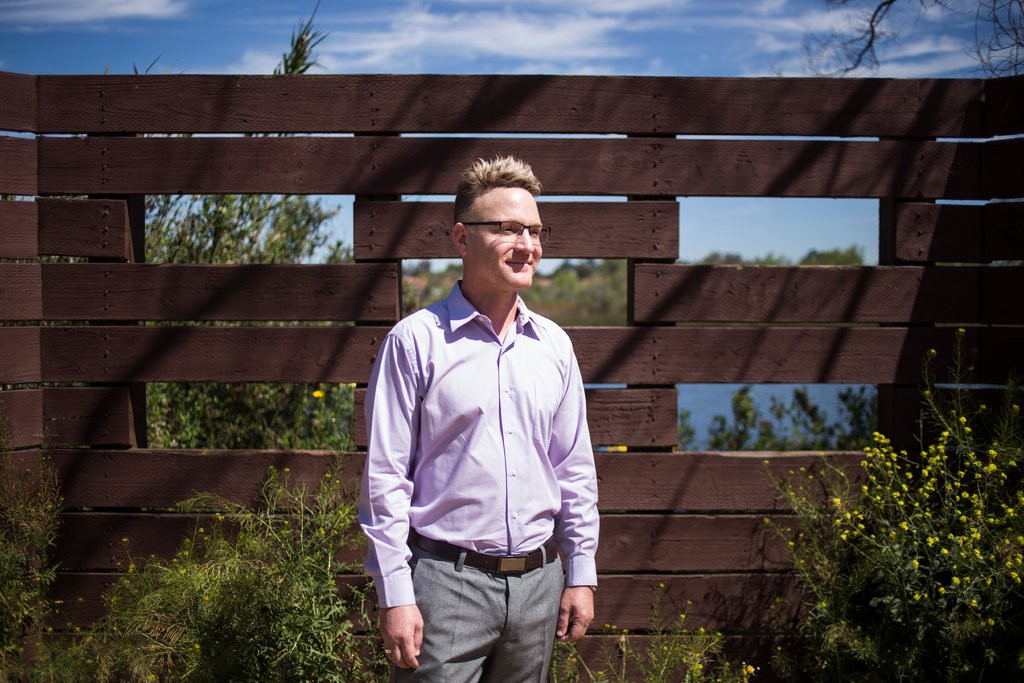 Now, as Mr. Trump takes a liking to declaring "the country is full," some degree of border closure appears to be a concrete policy goal rather than a showy political taunt. That shift remains in tension, however, with already-appropriated state and federal funds designed to better facilitate legal border crossings — such as the $741 million expansion of the San Ysidro Port of Entry and other entry expansion projects.
Mr. Faulconer, the Republican San Diego mayor, told CNN in February: "I don't talk about building walls. I talk about building bridges and increasing that communication, increasing that flow. And that's really what defines our border region in San Diego."
In 2015, as immigration fears overtook the Republicans' presidential primary, officials in Cali-Baja made such bridge-building literal — opening one that allows airline passengers direct access to the Tijuana International Airport. Security there isn't a problem.
According to Customs and Border Protection's own data, most illegal drugs flow through the ports — hidden in seats, tires and other parts of vehicles. Much of the rest comes through hundreds of urban tunnels built nearby, under existing border barriers.
Experts say investments in greater personnel and technology at the ports of entry could kill two birds with one stone, strengthening enforcement while also decreasing backlogs and inhumane overcrowding. Such a move has the support of Mayor Faulconer; Senator Kamala Harris, the former California attorney general and current presidential candidate; and the centrist San Diego Regional Chamber of Commerce.
Still, Mr. Trump hasn't let go of the distorting talking point that drugs and criminals are pouring through more remote stretches of border, and he harps on a wall as the best way to stop them. And with many of the newly empowered House Democrats casting the entirety of Mr. Trump's border security efforts as an abomination, a compromise deal has become a third rail, if not an impossibility, in the coming year as election campaigning takes precedence.
In the meantime, the vast majority of border-crossing residents just living their lives have found themselves caught, quite literally in the middle, idling in the morass.
Jean Guerrero is the author of "Crux: A Cross-Border Memoir" and an investigative reporter for KPBS, the San Diego NPR and PBS affiliate.